On June 8th, at the Worldwide Developers conference, Apple announced a new operating system for its iOS devices (iPhone, iPad), naming it iOS 9. It will contain the combination of the iOS 7 and 8, with a brand new design changes, improved features, and many more. Are you as excited to see what iOS 9 will have to offer? Here are some of the mentioned features.
OS with a brain of its own
A highly anticipated AI is coming in the Apple`s brand new iOS 9, offering many great possibilities. The OS will help you with its integrated proactive suggestions; for instance, if you tend to use a working out app every evening, the phone will remind you and turn on the app when the time is right, or remind you if you forget to do it. Also, listening to the music at specific time will have the phone turn the favorite playlist on in in order to wake you up with an alarm, or even ask suggestively if you are up for some music. The OS will also send suggestions, based on what you do with it, to which apps you might want or need to improve your lifestyle, work, workout, etc. iMessages will be much easier to compose since the OS will offer suggestions based on the self-created events and calendars to keep track of emails that need a reply, or simply an event that needs to be memorized or attended. Also, OS can calculate how long it will take you to get home, the fastest route, and many more things when synced with your car`s Bluetooth.
With a brand new search suggestion, finding what you need in your phone will only take a second. SIRI will have a lot more things to do upon receiving the contextual awareness, and will become your personal assistant.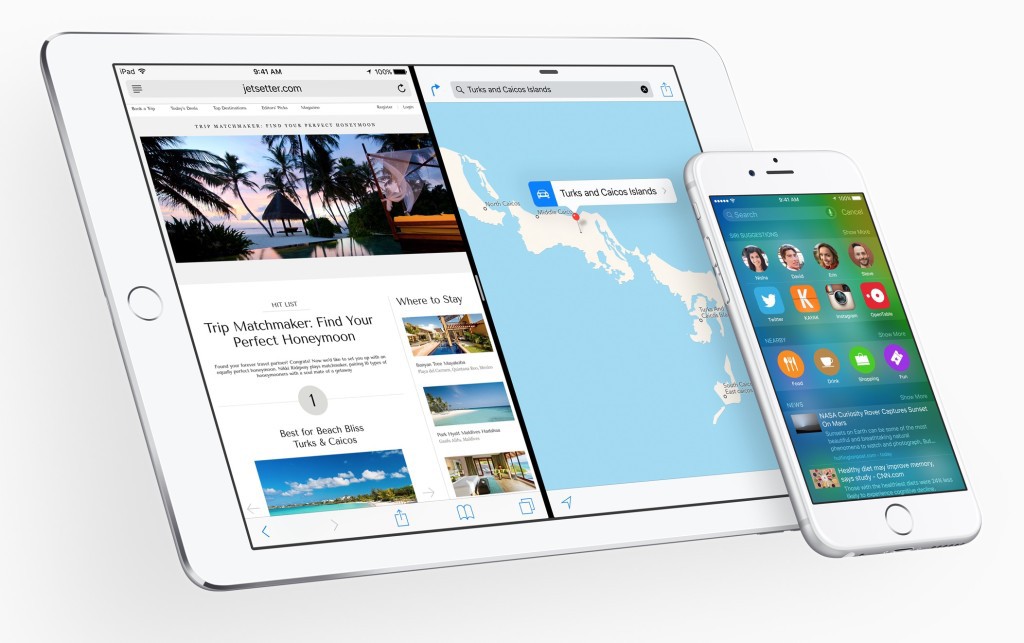 Brand new apps
Apple has integrated the new News app, which will collect information from the sources which interest you the most, and show you the news in a mobile optimized format. It will offer more than 1 million topics each day, and you will be able to change or add topics of interested every time.
Also, the new Notes will blow your mind with endless possibilities. Maps will have a new Transit view, and will be able to give directions (public transportation included). It will also calculate the fastest route, and Siri will inform you immediately. Updated with the new iCloud Drive, the new iOS will keep everything you have stored, safe and protected. Mail will have the "add attachment" option, battery will last longer, scrolling will be much faster, the CPU and GPU will work faster than ever before and many more updates are just waiting under the hood. And let's not forget Apple Music which will add some healthy competition in music streaming business.
If you are an Apple consumer, this new update will definitely enhance your lifestyle. The effect of the iOS 9 will doubtlessly start a revolution, and all we can say for sure is that this fall will be technologically unequalled, for the all new iOS 9 is coming to town.